Dirks Private Gallery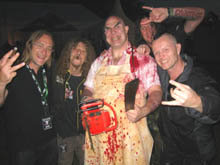 At worlds biggest Heavy Metal Festival WACKEN 2007 in Germany the band Destruction took my assistance as "Mad Butcher" live on stage.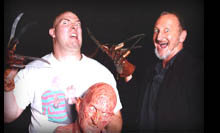 Robert Englund and myself with Freddy bust at New Star Con 2005 in Rijswijk/NL.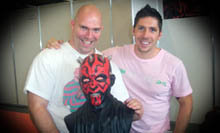 Ray Park and myself with Darth Maul bust at New Star Con 2005 in Münster.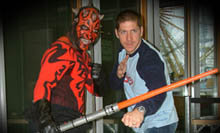 Ray Park with myself with Darth Maul makeup at Star Wars Con 2002 in Hamburg.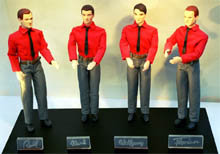 As a big fan of the German Band KRAFTWERK I sculptured the whole band 1999 (each figure 12" height).